DRAIN CLEANING & REPAIRS

We also Provide Drain Cleaning and Repairs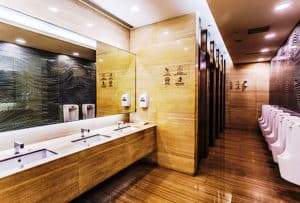 Commercial space requires repairing through specialized tools and techniques that a regular plumbing service can't offer. A commercial building like school, Malls, Restaurants, and offices are more prominent than residential buildings, so an effective solution is the first need. If you want to hire a plumber for commercial buildings, then call us now.



Are you looking for Gas Plumbers in Melbourne? Jerry Plumber is one of the best and professional Gasfitters in your area. We provide complete solutions for gas fitting and repair services. Our plumbers are well trained and equipped with the latest gadgets to handle gas plumbing issues. WE are committed to ensuring reliable gas plumbing nod your family's safety. Give us a call if you are interested in Gas fitting, rerouting, or repair your gas line.




Are you experiencing issues in your hot water systems? Have you noticed that lukewarm or cold water coming out of taps? If so, then you will need thorough inspection and repair services.  It is a difficult situation when you do not get hot water when needed the most. But instead of purchasing the new water heater, it is preferable to contact the repair service providers. We have proudly served in the locality for 10 years don't be without he hot water even for a single day.